I like to start my project from a personal perspective. It makes me feel more involved when I look at my previous notions around a topic I want to approach. I move my attention towards the material, where my research process starts. This process of material investigation sometimes ends up being my project. I can not tell when something is finito finito. I actually do not want to consider my work finished. So I take my projects with me and move them around. I do it because I want to test my work, see where it fits and how other people relate to them.
My work starts when my projects gather and connect people.

Currently investigating my relation between food and textile.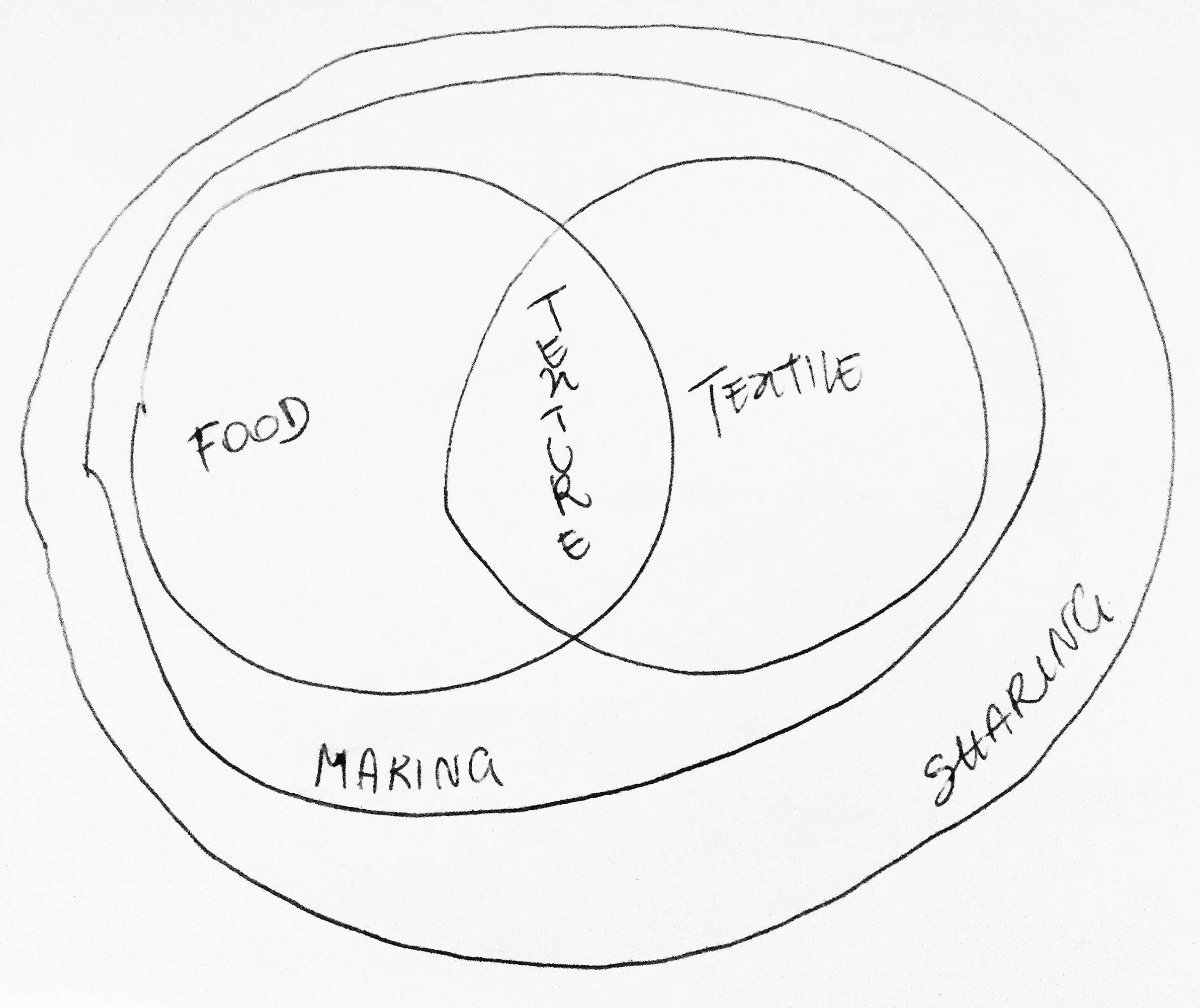 Now based in Amsterdam, NL
For inquiries and collaborations contact: elena.braida@hotmail.it

Elena Braida
b 21.03.1994 Udine, Italy
EDUCATION
2020 Gerrit Rietveld Academie, BA TxT (text, theory, textile), Amsterdam, NL

EXHIBITIONS
2020 Graduation Show, group exhibition, Gerrit Rietveld Academie, Amsterdam, NL
2019 'Absurd Beings on Skin', group exhibition, Kunstkapel, Amsterdam, NL
2019 'Take a Walk on The Wild Side', group exhibition, Stedeljik Museum, Amsterdam, NL
2018 'Behind the Royal Palace', group exhibition, Paleisstraat 107, Amsterdam, NL

RESIDENCIES
2021 Villa Villekulla, Faucogney-et-la-Mer, France (UPCOMING)
2021 Robida, Topolò, Italy (UPCOMING)

Full CV and portfolio available on request.